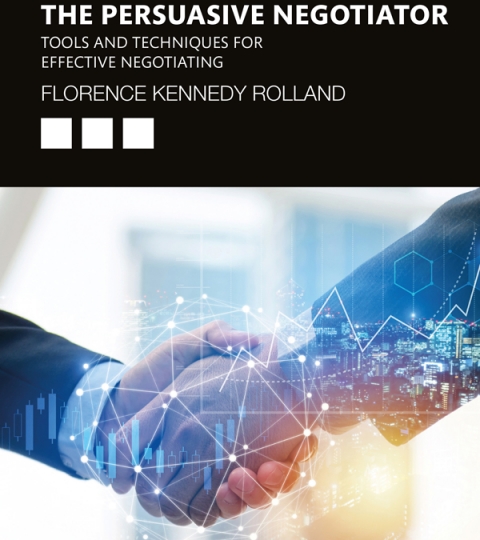 The Persuasive Negotiator: Tools and Techniques for Effective Negotiating
Everything you need to know about negotiation, from how to deal with people, behaviours and ploys, through to closing the deal.  This book will help you develop your winning approach to negotiation making you a more confident and effective negotiator in every situation.
Product Description
Brand new for 2020, based on our popular Negotiation Module for the MBA Edinburgh Business School, at Heriot Watt University, this book takes you through everything you need to become a more effective negotiator.
Available to buy from November 4th, pre-order your copy today.